People of influence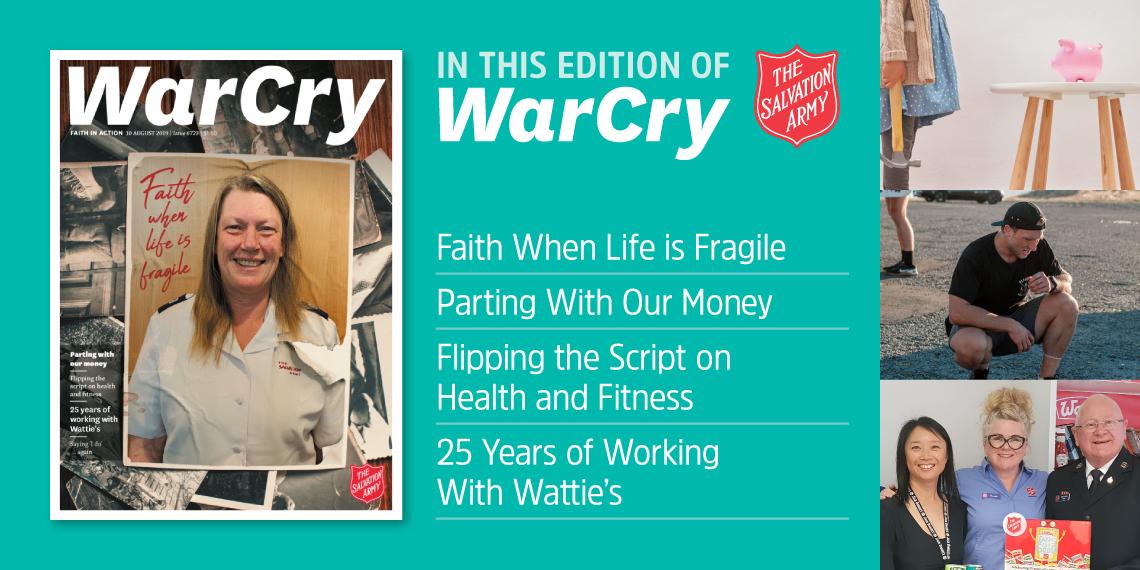 Posted August 12, 2019
Over the past couple editions of War Cry, I've been reminded of the powerful influence others can have in our lives. Major Judith Bennett was my corps officer when I was a teenager, the candidates secretary when I was accepted for college, and on college staff when I was commissioned. I have observed and benefited from her hands-on leadership over the years.
Vikki Stevenson—this edition's feature story—was my Junior Soldier leader along with her husband Chris. They were incredibly influential in my early days in The Salvation Army and taught me so much about Jesus. They always made me feel welcome (even after I left the corps). Our paths have crossed over the years, particularly the past eight years, and I've been blessed countless times by her encouragement and example.
This edition also features a tribute to kaumātua Tex Clark, a wonderful man I had the privilege of getting to know during my time in Hamilton and through Māori Ministry. He was a man of great mana, always encouraging me with my te reo and my attempts to gain a better understanding of tikanga Māori.
Three very different people, in different seasons of my life, have all helped to shape who I am today. We are all people of influence, present in various seasons of other people's lives.
What kind of impact are you having on others? How are others benefiting from your presence? We might never know the full extent of our influence—but we can at least choose whether it is positive or negative.
Shar Davis
Assistant Territorial Secretary for Communications
Bible verse
Ephesians 5:2
Live a life filled with love, following the example of Christ. He loved us and offered himself as a sacrifice for us, a pleasing aroma to God.
Epeha 5:2
Haere hoki i runga i te aroha, kia pērā me te Karaiti i aroha ki a tātou, i tuku i a ia anō mō tātou hei whakahere, hei patunga tapu ki te Atua, hei kakara pai.