Murder in the first person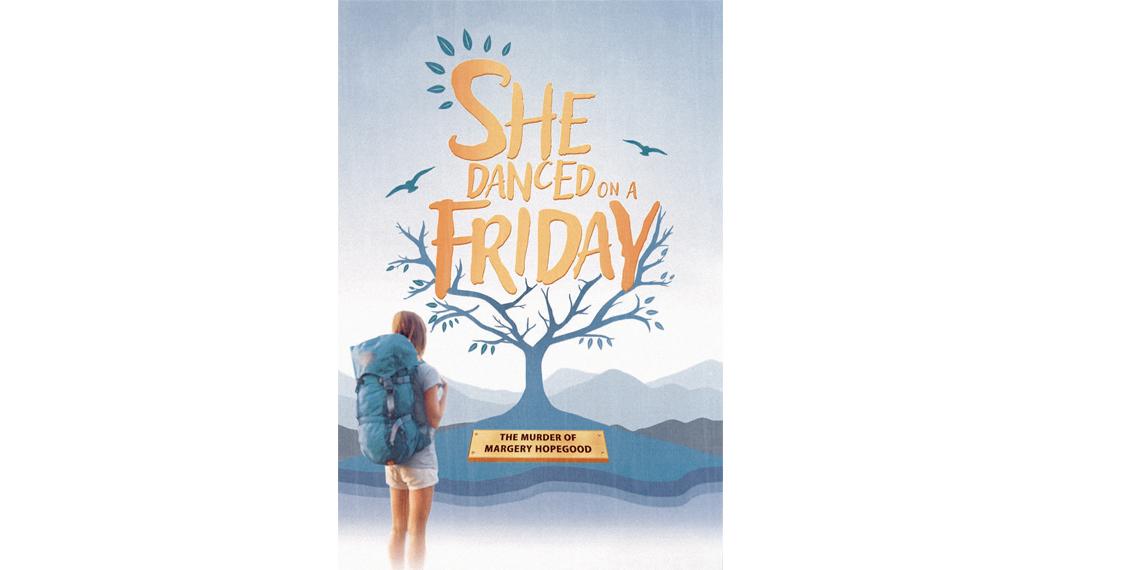 Posted October 22, 2018
The murder of tourist Margery Hopegood in the 90s shocked New Zealand. But there was a bitter-sweet Salvation Army twist to this tale—Margery was a 'Bethany baby', on our shores looking for her birth parents. Now, playwrite and actress Nicola Pauling has brought the story to life through her play She Danced on a Friday.
It's a play about a brutal murder that shocked the nation, but Nicola Pauling's one-woman show is poignant and surprisingly heart-warming. First shown in Hamilton, She Danced On A Friday recently had a successful run in Wellington.
For Nicola, there is a very personal connection to the story of Margery Hopegood: she is the granddaughter of Salvation Army officers who were involved with Margery, both at her birth and in the aftermath of her grisly death. 'I grew up with the story of this baby girl, and this family,' says Nicola. 'It's a story that always sat with me because there are so many unanswered questions … '
The chain of events
Lieutenant-Colonels Noel and Mavis Pauling were corps officers at Auckland Congress Hall when Margery was born at The Salvation Army's Bethany home, to her mother, Jean, and father—both 17 years old.  The situation was fraught: the father's mother was willing to raise little Margery, but Jean's mother was adamant she would be adopted.
Meanwhile, Mavis was friends with Ursula and Andy Hopegood, a childless couple from England who were desperate for a child of their own, but were struggling to adopt at home because of their age. Mavis agreed to care for the baby herself while the Hopegoods made the boat trip over to New Zealand.
Baby Margery moved to England with her adoptive parents, and eventually three boys were also adopted into the Hopegood family.
Mavis and Noel kept in touch, making several trips to the UK to see Margery and the family. But it was not until 1992, that Margery—now a solicitor, aged 32—made the trip to the land of her birth. She had her birth father's phone number in her pocket, but she would never meet him.
On the afternoon of Friday 10 January 1992—just four days after arriving in New Zealand—Margery was in Hamilton, about to head to Auckland for dinner with Mavis, Noel and their family.
Margery never made it to dinner that night. Instead, she died tragically of multiple stab wounds in a now-demolished public toilet by the Waikato River.
A story waiting to be told
Nicola had her own close connection to the story, having spoken to Margery on the phone the day before she died. The then 21-year-old Nicola had been excited to finally meet the 'baby' she'd grown up hearing all about around the meal table.
'The story kept visiting me over the years, and not just me, but my family too,' reflects Nicola. 'What was her reason for coming to New Zealand? Do you think her parents ever found her? Who were they?'
Nicola got to a stage in her acting life where she was ready to tackle a solo project, having spent years directing others and doing some theatre work herself. 'It was something I'd always wanted to do. As a performer, the solo show is the actor's version of running a marathon.'
She spent nine months researching the story, contacting both Margery's birth family who were in New Zealand and Australia, as well as the Hopegood family. 'We obviously never got to speak to Margery herself, so I relied on conversations with her brothers [to fill in details around her motivations].' They spoke of a restlessness in Margery and a feeling of being unsettled.
Finding the family members and then making contact was somewhat terrifying. Nicola had to do a lot of cold calls due to the geographical locations of the family. 'There wasn't a lot of face-to-face so it really was a lot of ringing and saying, "Hi my name is … you don't know me but I'm ringing about …".' But Nicola was touched by the generosity people offered her.
Finding their voices
Writing a play about such a gruesome event in a way that audiences would engage with, required time and careful planning. 'It was an evolving process that happened organically over time, it certainly wasn't there from the beginning,' says Nicola. 'I did a first draft once I had completed all the interviews and had all of the material, and could see for myself what were the strong elements of the story.'
After writing the first draft, she took it to Kerryn Palmer who was a dramaturge (a literary editor on the staff of a theatre who liaises with authors and edits texts). She looked over the development of the script and later became the director of the show.
'She read it through and said, "I see your grandmother [Mavis] being a stronger character and I feel like she holds the story—I feel like she should open, and she should close it",' recalls Nicola. 'As soon as she said that to me, it became obvious that Mavis was with Margery in the beginning and she is with her at the end. She bookends the story really beautifully.'
'I created a script for each character: there was Iris [Mavis' pseudonym in the play] and her story; there was Margery and her story; and there was Jean [birth mother]—young Jean and old Jean—and her story. I had almost three separate scripts and three separate stories. I was really clear what I wanted each character to move through, and what parts of the story I wanted them to communicate,' says Nicola.
Mavis's role in Margery's life plays out so poignantly in the play—watching over baby Margery while her adoptive mother comes from England to collect her. And again at the end—watching over Margery's body while her mother comes from England to collect her. It is a demonstration of love and care and attention, that combats the lingering feelings from the movingly-crafted death scene.
Margery had been with the Pauling family for the first three months of her life and Nicola believes that's why she had such an impact on them. The family felt that Margery couldn't be left alone after her death. 'Someone needed to be with her while we waited,' recalls Nicola. 'My grandmother was part of it, but we were all part of it by then—that need to be with her—with the body. We carefully chose what she wore, while her mother came from England.'
She Danced on a Friday
The play's title, She Danced on a Friday, got its name from Margery's favourite hymn—'Lord of the Dance'—sung at her memorial services both in Hamilton and in her home town of Earls Colne. 'I remember singing the hymn … and that verse comes, "I danced on a Friday when the world turned black, it's hard to dance with the devil on your back",' recalls Nicola. 'Margery died on a Friday—and I remember her mum refused to sing those words at the funeral. When they held her funeral in the UK and they sang the song again, once again her mother stayed silent, refusing to sing that verse.'
The play was first performed in Hamilton, and the reception was overwhelmingly positive. But Nicola recalls, 'It had a substantial emotional impact.' People approached her saying, 'It must be so hard for you performing that, because it was so hard for me to watch it.'
The very emotional response had Nicola wondering if the play was too traumatic for people. When people told her that they'd just spent the last hour crying, Nicola would ask: 'But is it okay?' They would reply: 'It's okay, I feel like I'm expressing an emotion in a way that feels very human and very deep, but it feels okay and safe and doesn't feel triggering or too traumatic.'
That was important for Nicola. People have been moved by the play 'but in a way that feels okay'. The story needed to be true to the facts, but it needed to honour Margery's life and not just glorify her death.
Aftermath of a murder
But in reality, Margery's death devastated Noel and Mavis. According to Nicola, they held a lot of guilt over what happened because they had encouraged her to come to New Zealand. 'I think they held that and felt a responsibility in some bigger picture sense that they'd encouraged her to come … and then there was just a lot of grief.'
In the play, Nicola also portrays the anger of the birth parents towards The Salvation Army. After the murder, the birth parents tracked down Mavis and Noel. 'They were quite angry—he particularly had a lot of anger that The Salvation Army had let the adoption happen,' recalls Nicola.
Mavis loved and cared for Margery as if she was her own, adds Nicola. 'I think the exchange that happened after Margery's death was very hard for my grandparents to experience as well … '
The emotional reaction from the birth parents was understandable, considering they were so close to finally meeting their daughter. Margery had her birth father's phone number on her when she died. Jean had been contacted by a lawyer, 'so knew where Margery was and that she had an around-the-world ticket, so was in New Zealand,' explains Nicola.
'It's the loss of a child twice, particularly for Jean,' reflects Nicola. But she believes the birth parents were able to come to a place of realisation that their daughter had lived a 'most amazing life'.
Their own story
Nicola is a theatre practitioner by profession, spending most of her time supporting other people to be on stage. She works for Voice Arts, a charitable trust that uses performance as a tool for development and education. 'We do a lot of group facilitation and supporting people to build confidence and passion and empathy and communication. It's about helping them to identify what their story is—supporting people to tell their own story, in their own voice.'
Voice Arts has recently completed a film project with the Department of Corrections, working with young offenders. They also work a lot with the refugee and migrant community. 'Often that's just around social connection and language development,' says Nicola.
Margery was unable to tell her own story, in her own voice, but through Nicola's labour of love she helped New Zealand remember Margery as more than 'that poor girl who died in the toilet'. She was a cherished baby, an answer to prayer, a beloved daughter, sister and friend.
---
By Shar Davis (c) 'War Cry' magazine, 20 October 2018, p7-9. You can read 'War Cry' at your nearest Salvation Army church or centre, or subscribe through Salvationist Resources.